With sunny days and high temperatures returning, summer and holidays are approaching. This means a change of pace and perspective and a departure for the adventure that will disrupt our daily lives and impact our bodies, which will try to adapt. To take advantage of these good times and depart with peace of mind, here are some essential natural active ingredients that will help the whole family enjoy a peaceful summer. Days of relaxation or idleness can be yours, in complete peace of mind.
Summer, without urinary tract problems
Festivals, hikes, swimming, other expeditions, etc. In the summer, we tend to do more outdoor activities without direct access to toilets. This means we hydrate less, and we also go to the bathroom less often, which can, in the long term, create some problems for the urinary tract. A change in diet can also be a factor that triggers urinary discomfort. Women are much more prone than men to this type of ailment.
Proper hydration is very important to avoid this kind of discomfort. Otherwise, Dill Essential Oil can help boost the proper functioning of the urinary tract and promote renal elimination. In combination with other essential oils, it can prevent or help resolve urinary discomfort. Preferably taken in pre-dosed capsules for better assimilation, it is practical and safe to use from the onset of your first symptoms.
Restful sleep, wherever you are
A change of pace or even changing time zones means that holidays are an opportunity to broaden your horizons. However, this requires our bodies to adapt, which can affect the quality of our sleep. Our biological clock can be very sensitive to changes in schedules and environment. Taking a few minutes in the evening to relax and empty your mind is very important for a good, peaceful night's sleep, especially when you're away from home.
Another tip: Essential oils such as Lavender, Bitter Orange Tree and the Roman Chamomile. Recognised for their soothing properties and promoting sleep, these essential oils with sweet notes have a relaxing power for quiet and peaceful nights. For a tenfold effect, they can be applied, in combination, on the wrists, temples, and neck, at bedtime. The most practical form is a roll-on essential oil containing a soothing mixture.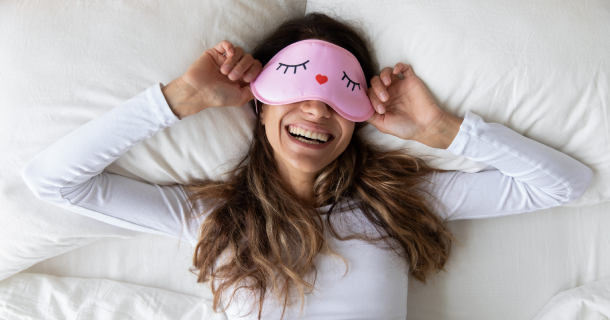 And for the little ones?
The change of rhythm and place can also disrupt your little ones' sleep. Sleeping longer, regular nocturnal awakenings, etc. This can quickly affect everyone's mood and spoil holidays. Again, the natural extracts of Lavender, Marjoram, Hawthorn, and Chamomile contribute to better quality sleep. Lemon Balm Extract helps young children fall asleep. Syrups with plant extracts are particularly recommended in this case because they are easy to consume and assimilate.
No more mosquito swatting
When you travel, you have to be ready to face little pests, surprise guests who are not always expected: mosquitoes and other biting insects. Insect bites can very quickly become a scourge, especially for those who tend to scratch and then enter a vicious circle of itching. The 100% natural solution: Lavender and Geraniol® Floral Waters as well as essential oils, with natural repellent power.
Extra tip: Some sprays have a repellent action but also a soothing power on the skin in case of bites.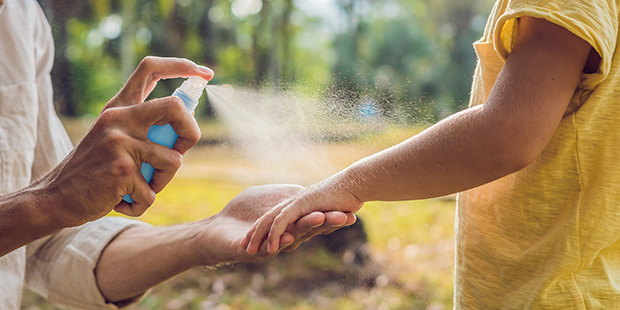 Focus On "Seasonal" Essential Oils
Increasingly popular, aromatherapy is a 100% natural alternative for everyday physiological disorders. Made from real concentrates of plants, essential oils can be very useful for many minor ailments, provided that the recommendations for use are followed.
Lemon essential oil: for well-being

Appreciated for its many virtues, Lemon Essential Oil is used for its ability to stimulate liver detoxification (ideal in case of excess consumption). Its fruity and energising fragrance makes it an ideal oil to boost your well-being on a daily basis.
Lavender essential oil: for relaxation

Lavender Essential Oil, a multi-use product, is one of the best-known oils used in aromatherapy. Strongly recommended when seeking calm and relaxation to create an environment conducive to relaxation. It is an essential to pack your suitcase for calm nights.
Peppermint essential oil: to help you get going again

Praised for its stimulating action on the digestive system, it is also great as a topical application to make people forget the many kilometres travelled during the day, thanks to its refreshing action.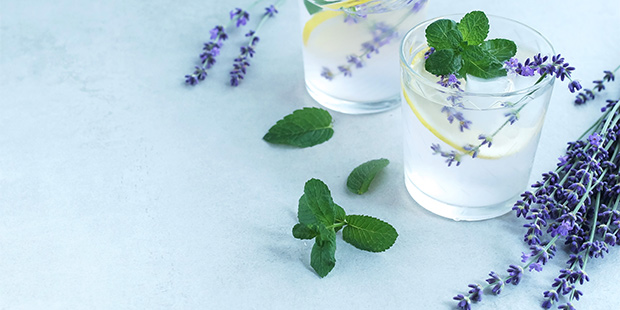 You now know which natural active ingredients to take with you this summer to have a peaceful holiday, far removed from the little hassles of everyday life. So now we just wish you a great summer ahead.